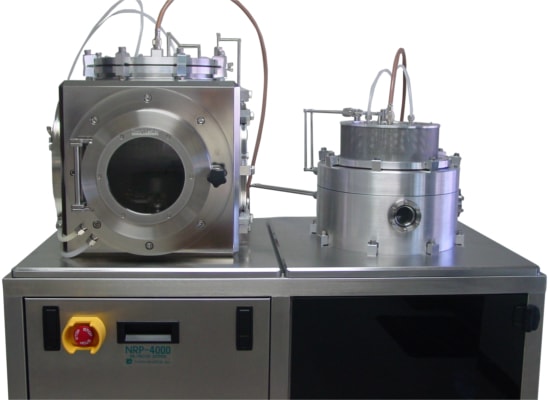 Dual Chamber Systems
Incorporating two chambers within one cabinet more than doubles the capability of the equipment while keeping the footprint of one. Costs are cut by shared pumping systems and power supplies when applicable. The two chambers are isolated from each other via gate valves and can be pumped and vented individually. Individual load locks or in vacuum chamber-to-chamber transfer is possible as well.
View More
---
Auto Wafer Transfer Between Two Chambers
NANO-MASTER's NOC-4000 Optical Coating System provides state of the art atomic cleaning and polishing of optical samples in one chamber and transferring sample to second chamber for optical coating of the same samples without breaking vacuum. The system is also designed to be able to use each chamber independent of the other with their own automatic sample loading and unloading.
View More
---